Video of the day
Reportage Emilia Joulia Canal Academy.
The art of the coin, Academician Paul Belmondo.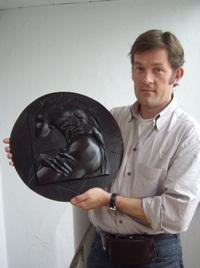 Meeting with writer medalist Nicolas Salagnac, Meilleur Ouvrier de France, passionate about his job, a job that once deserved all respects and even a chair at the Academy of Fine Arts. Our guest, addressing the art pays tribute to Oscar Roty and Paul Belmondo, the Academy of Fine Arts, who executed the medal many academicians.
Emilie Joulia Channel Academy.
Link to this report on the website of Canal Académie, Academicians and the Institut de France on the internet : link