The 35th FIDEM Congress, in Ottawa, Canada, has just closed its doors.
A unique moment to meet world players on the art of the medal.
Glad to have been able to present our creation of a common medal with Eva, Shanshan Deng, Chinese medalist. In response to the demand of the theme of this 35th FIDEM Congress: Women. Eva worked on the theme of Mulan and I on Freedom Guiding the People by Eugene Delacroix. 150mm diameter cast iron, double-sided. See the film of this creation.
A very beautiful exhibition at the Ottawa Museum of Nature, where women's voting rights were signed 100 years ago… hence the theme of this FIDEM 2018.

Besides this beautiful exhibition of about 200 medals from all over the world, this FIDEM congress is a moment of meeting with colleagues engravers, sculptors, medallists from all over the world… There is well a little the language barrier, but with a little effort we manage to understand each other and the sharing is rich. Thank you.
The opportunity to meet new people:


With Heidi Wastweet, US Medalist, President of The Medallic Sculpture Association.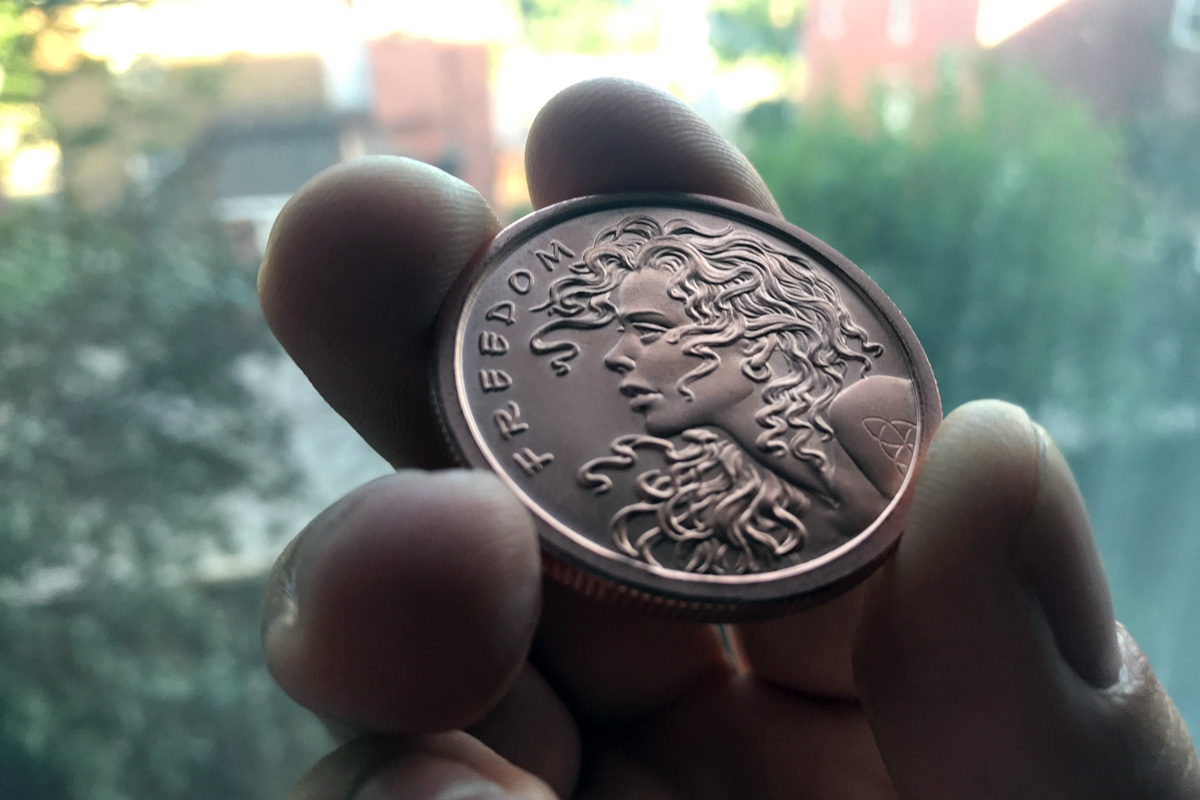 Heidi gave me one of her medals: Freedom, thank you.
I particularly like her work and her creations, we've been following each other via social networks for a while, and it's a shared pleasure to have had the opportunity to meet in person.
And then the reunion:
Christine Massey, FIDEM Delegate from New Zealand. As a reminder, we met at a workshop in Leuven, Belgium with Paul Huybrechts. See articles: Workshop Louvain 2015.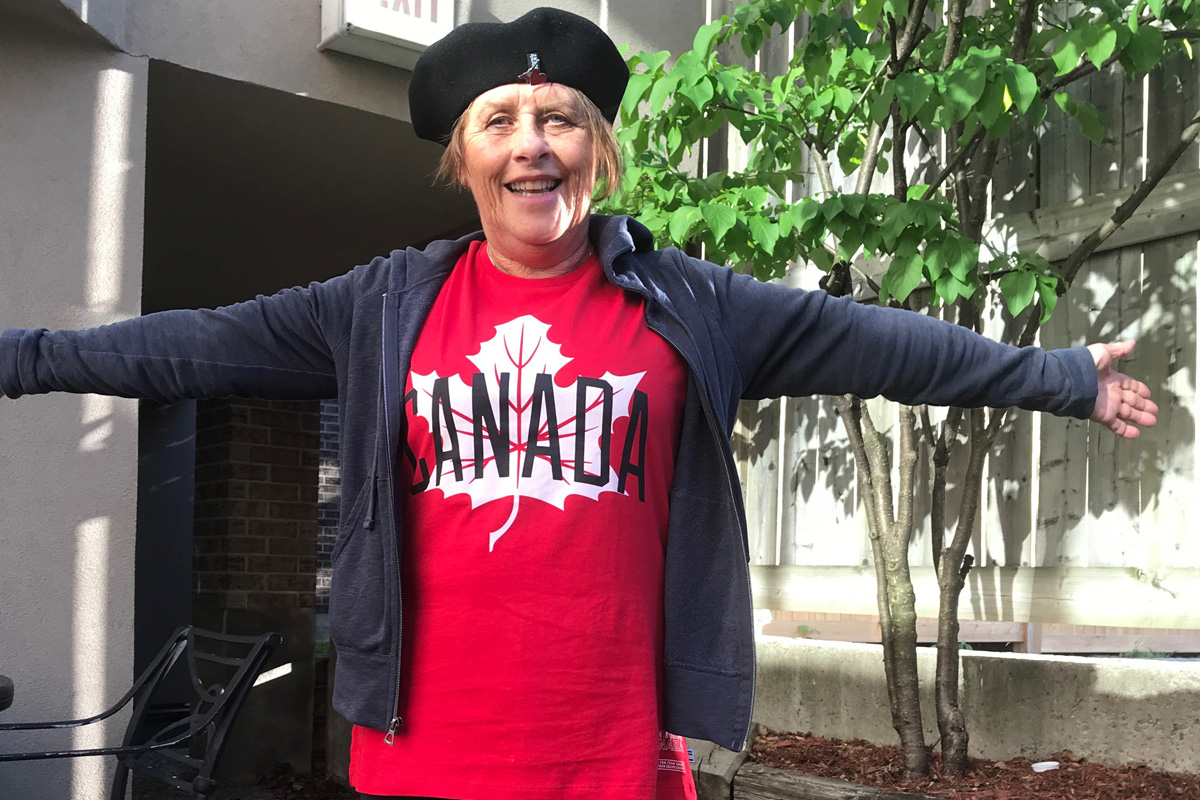 Linda Verkaaik, FIDEM delegate from Holland.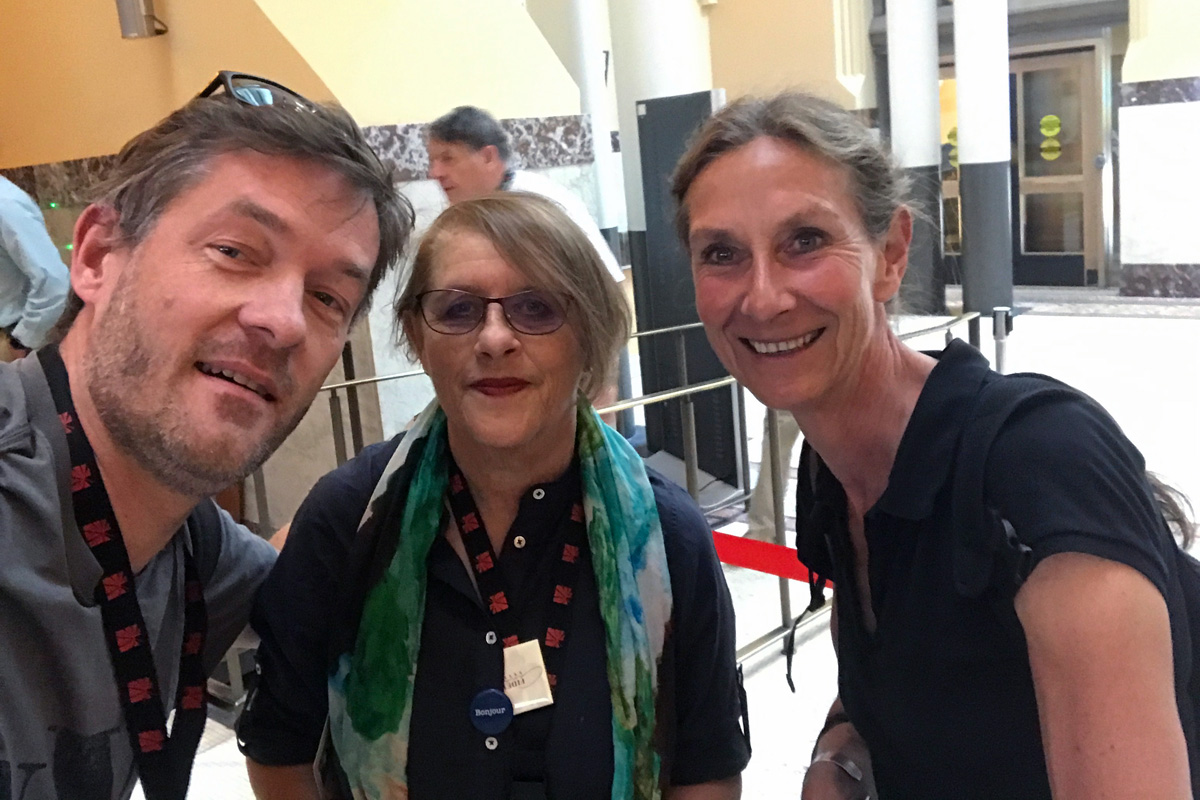 Frances Simmons and her husband, from England, here with Béatrice Coullaré, FIDEM delegate for France.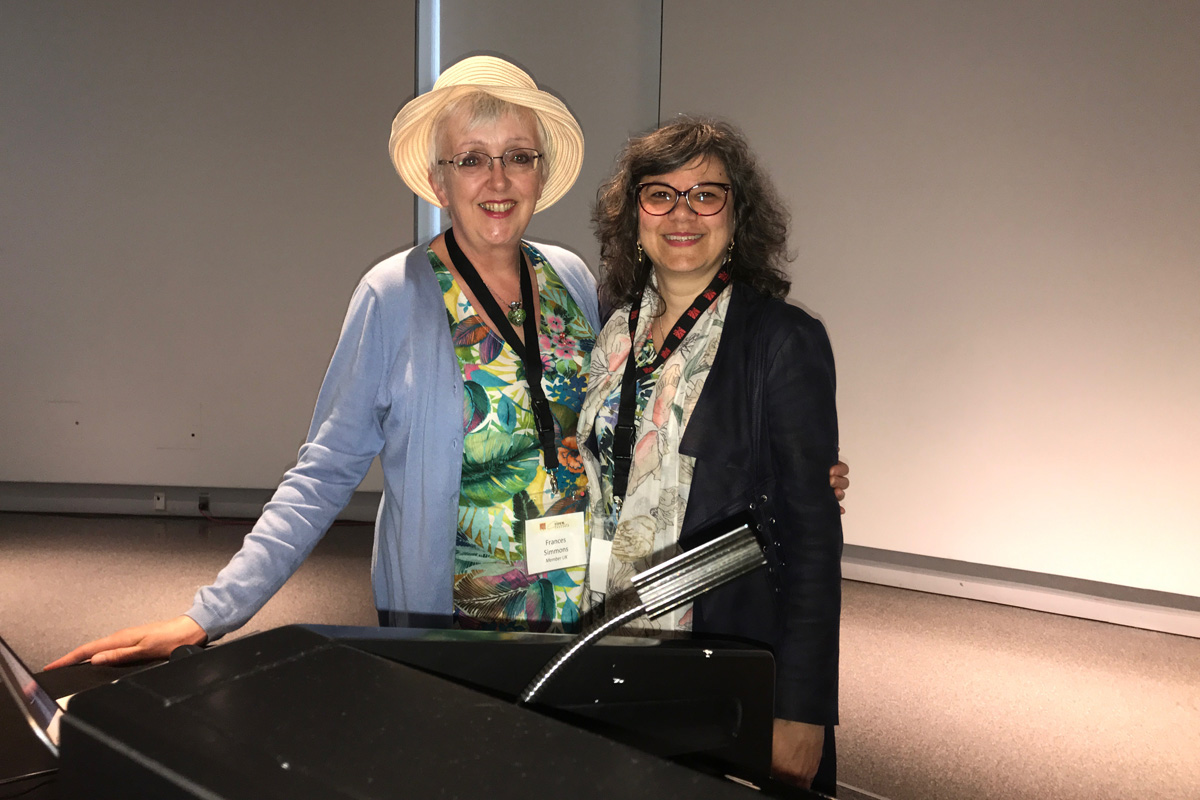 My friend « americain corkman » James Malonebeach, FIDEM member USA.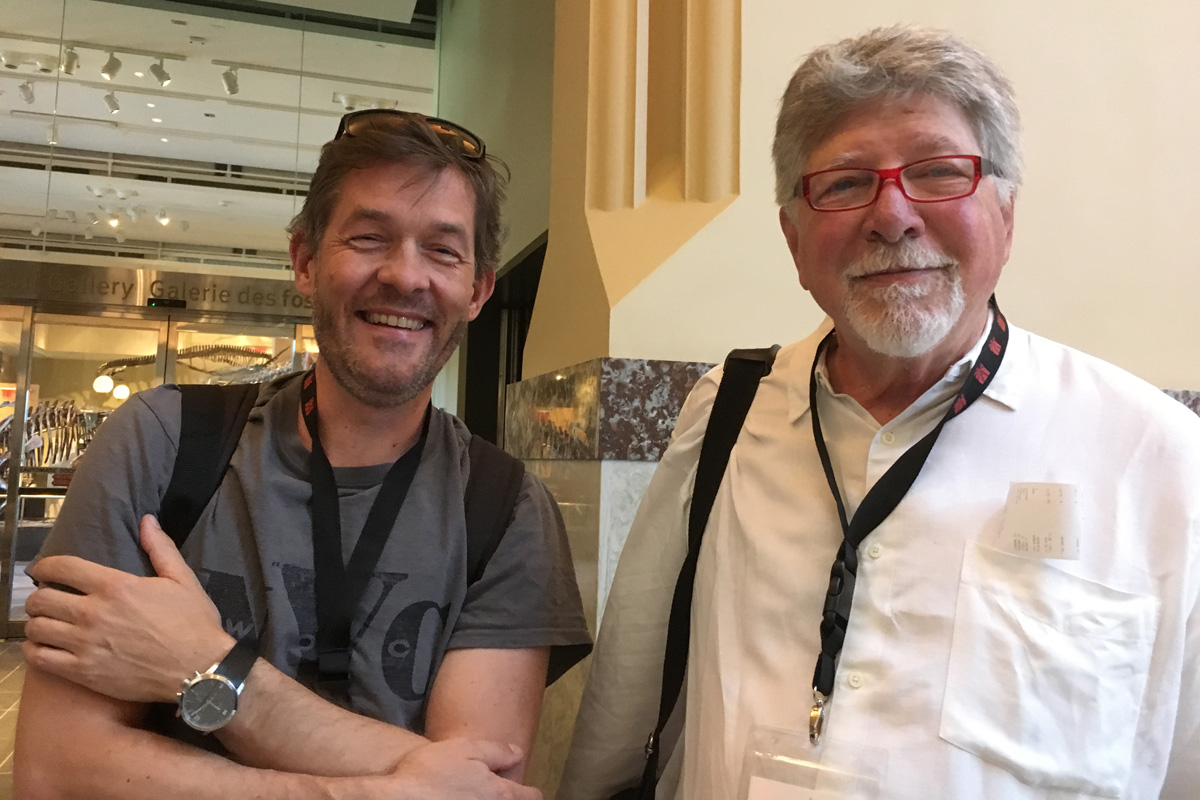 Ilkka Voionmaa, from Finland « Golden smile ».

Susan Taylor, FIDEM Canada's vice-delegate in charge of the exhibition. And Lyndeen Beesley, FIDEM delegate from Canada – thank you for this great organization and good convention. And many members and friends, my apologies for not being able to quote you all.

The France team: with Bernard Gaillard and his wife Hélène and Béatrice Coullaré, FIDEM FRANCE delegate.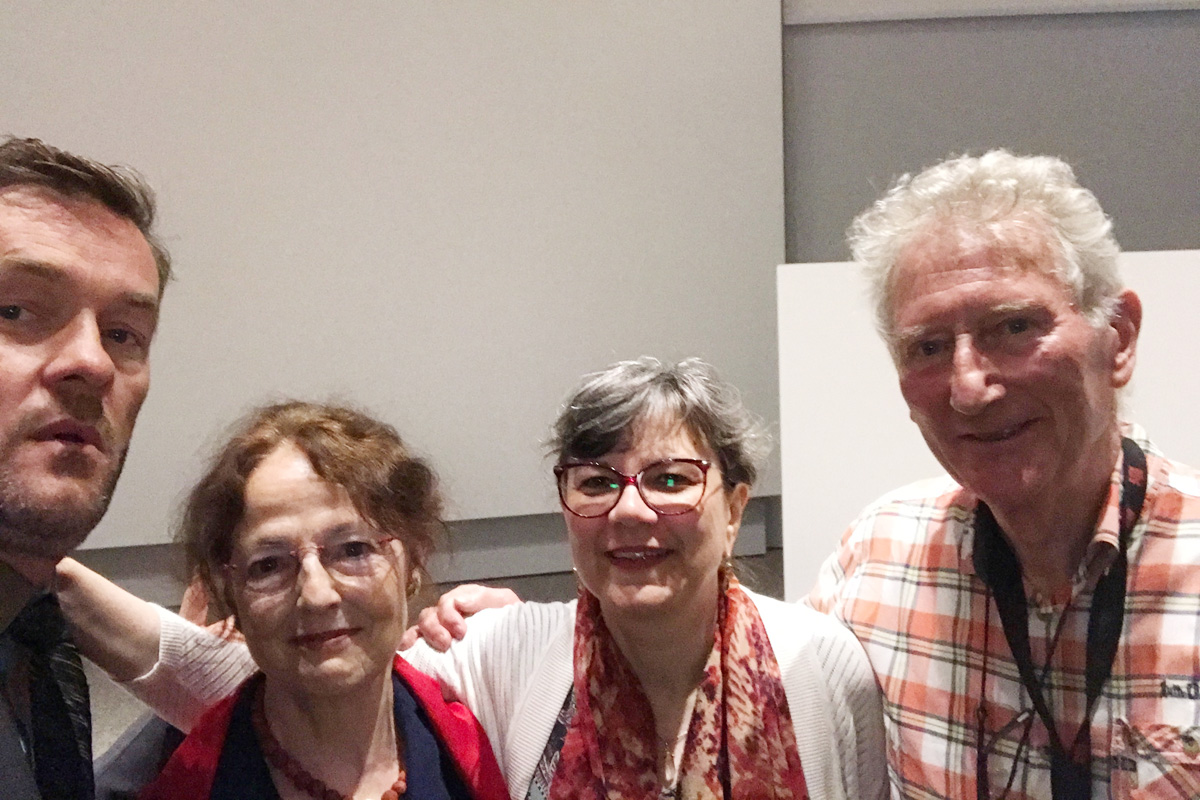 Here young Hungarian, Portuguese, Spanish students.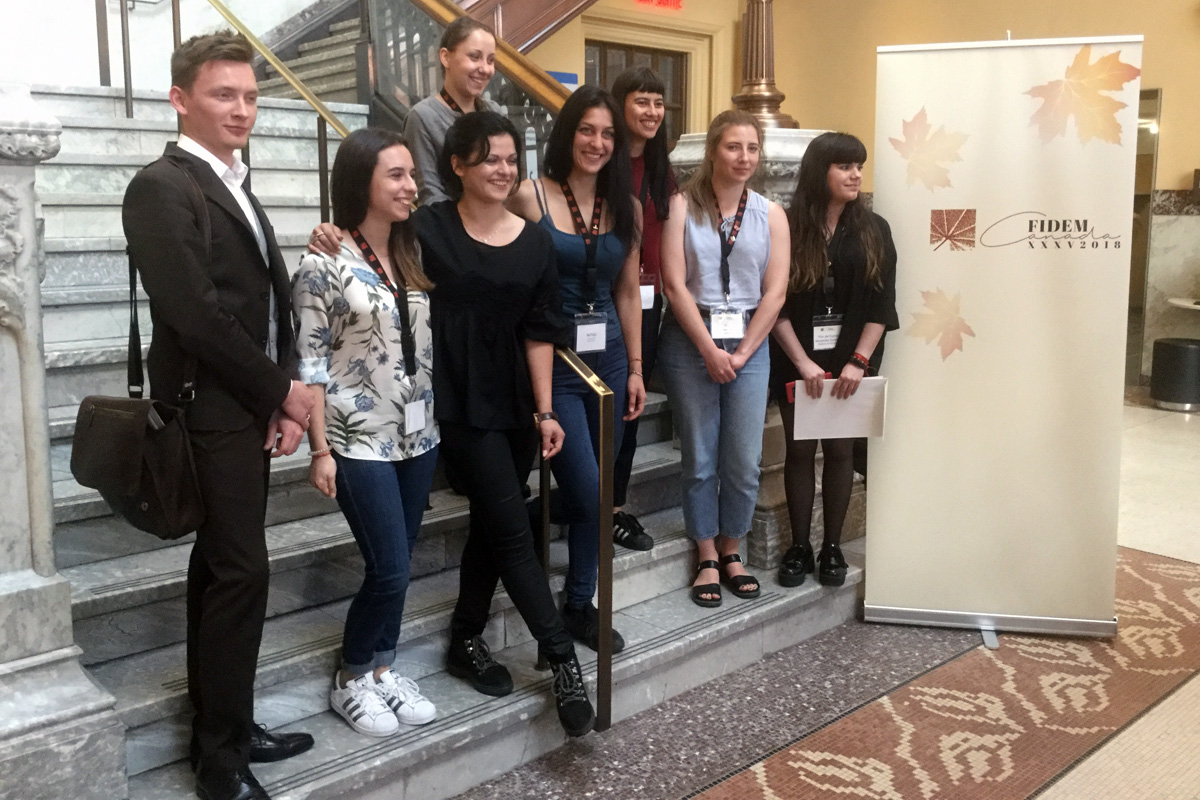 The visit of the Bank of Canada Museum on May 31, 2018, with here a photo of the whole group.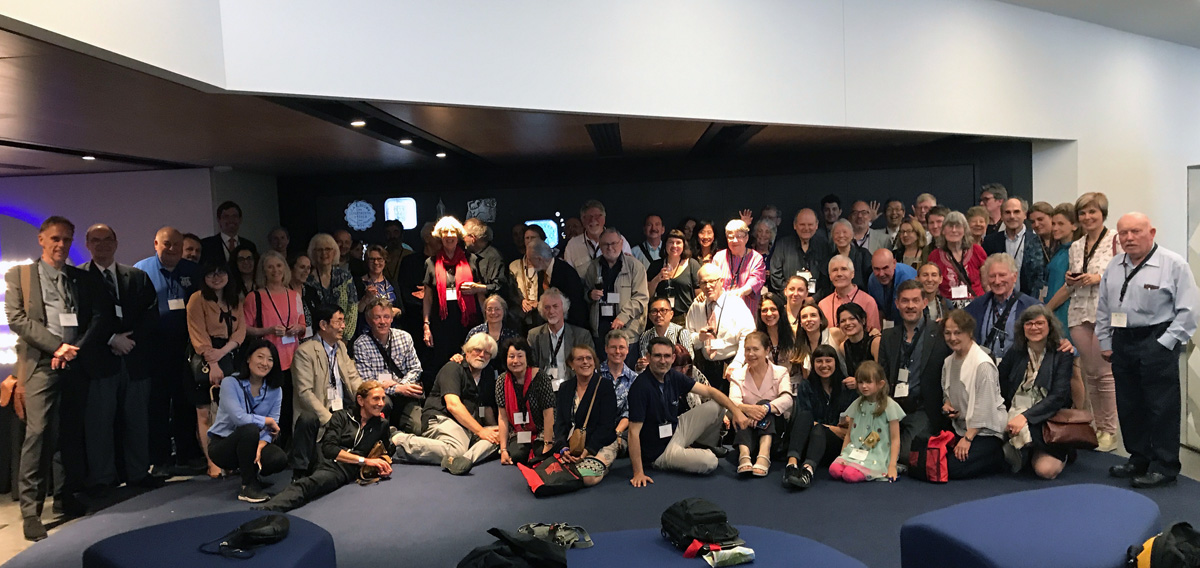 Then the visit of the Canadian Mint, the meeting of the engravers, outside the workshop, it's a shame… But enriching to be able to exchange…
Opening of the FIDEM exhibition by the last town crier.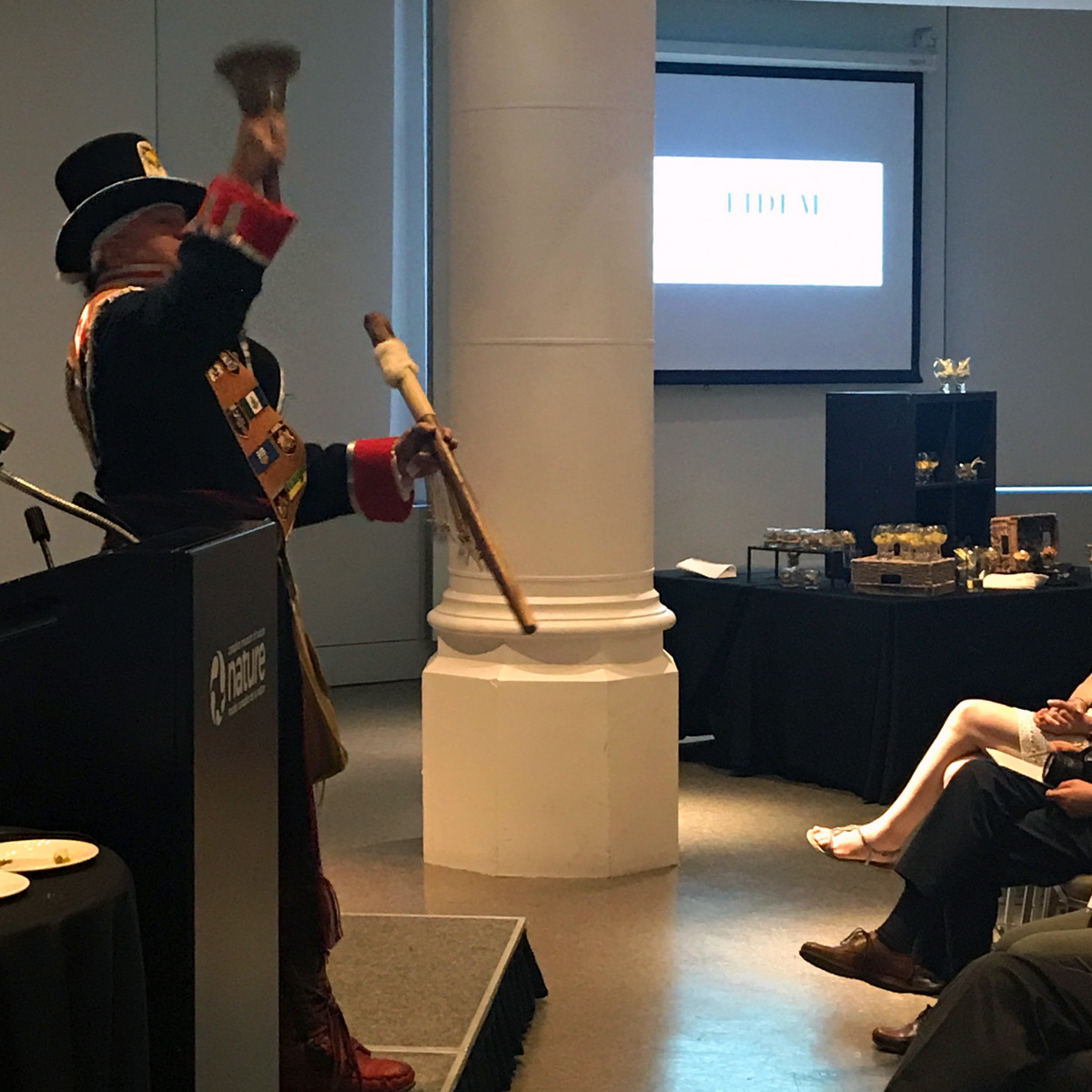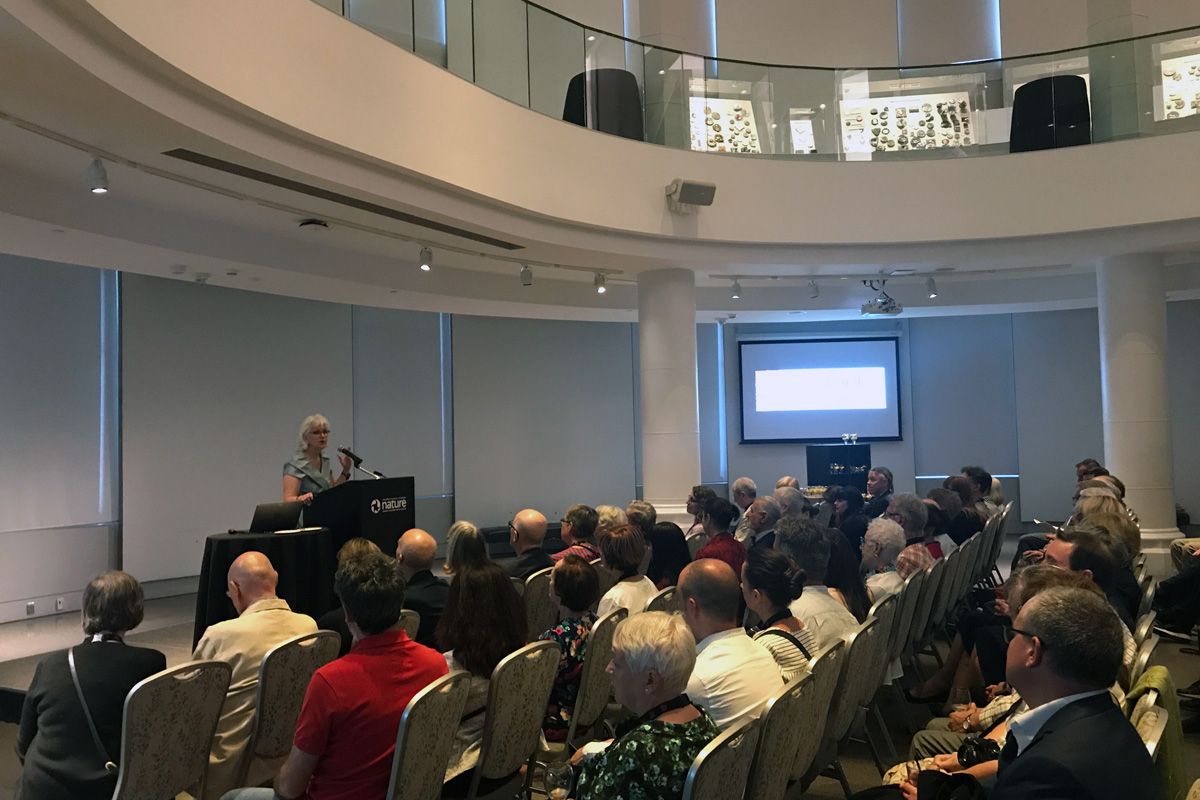 A beautiful Ottawa and a beautiful country.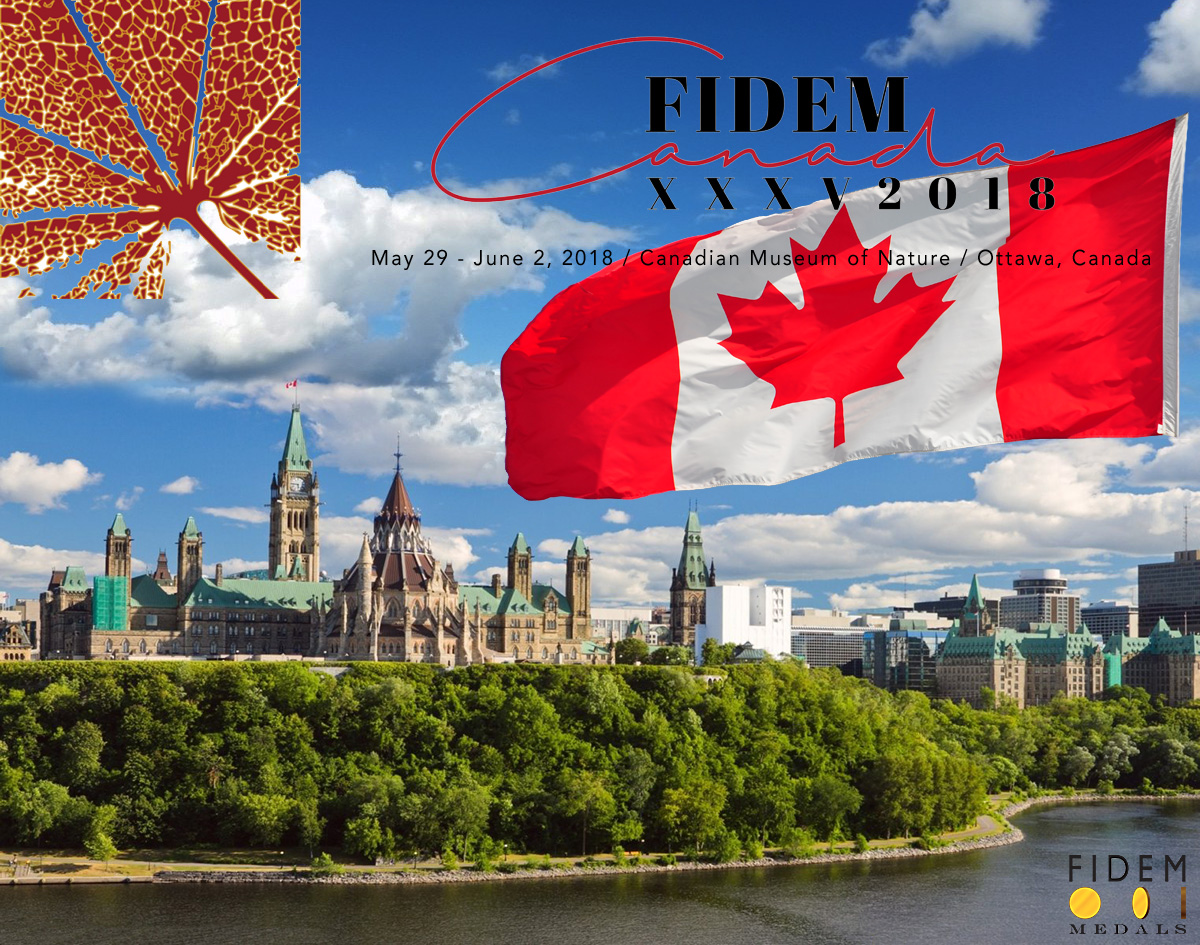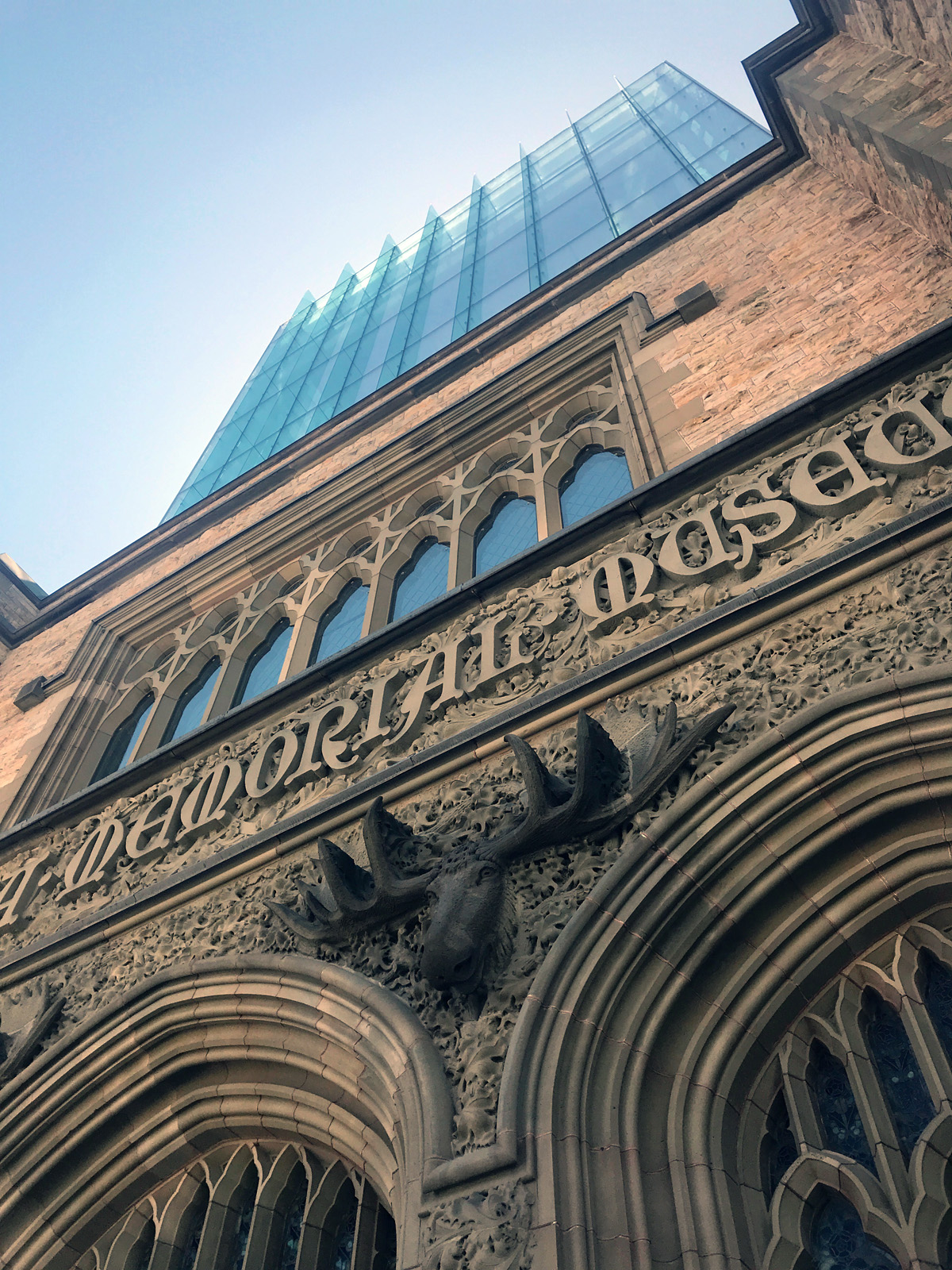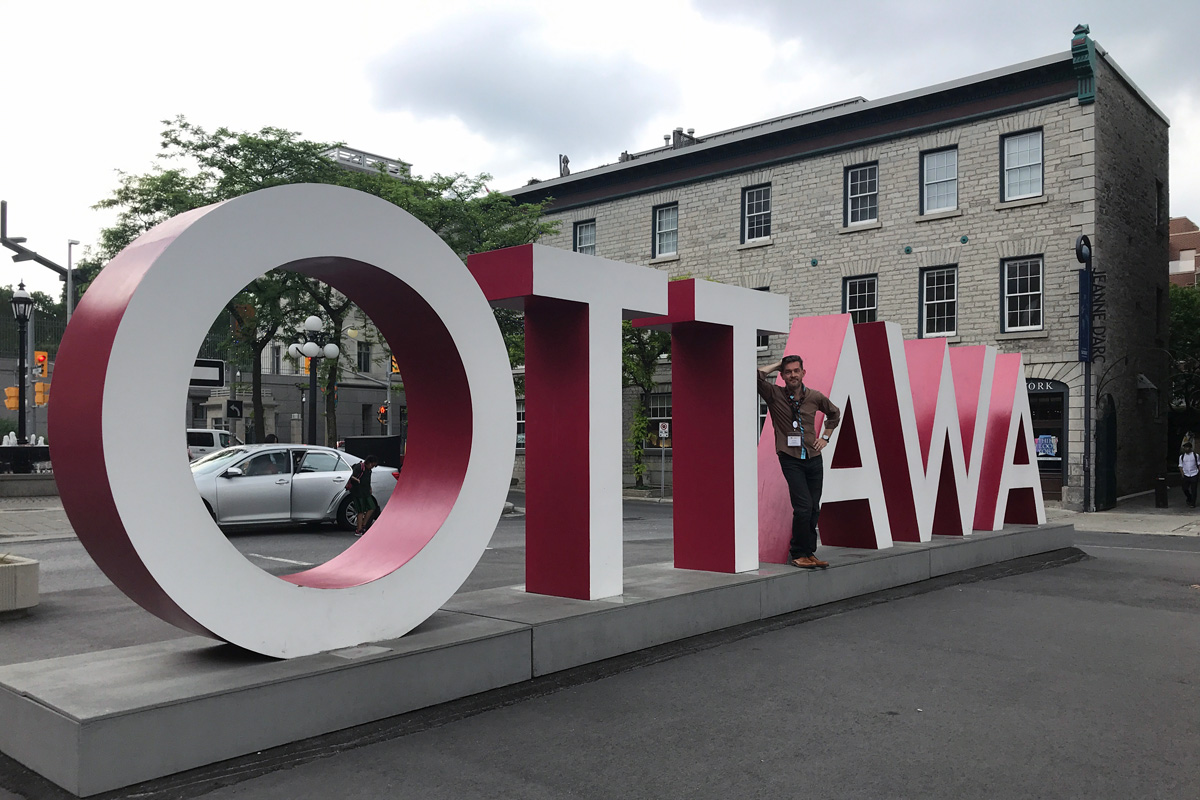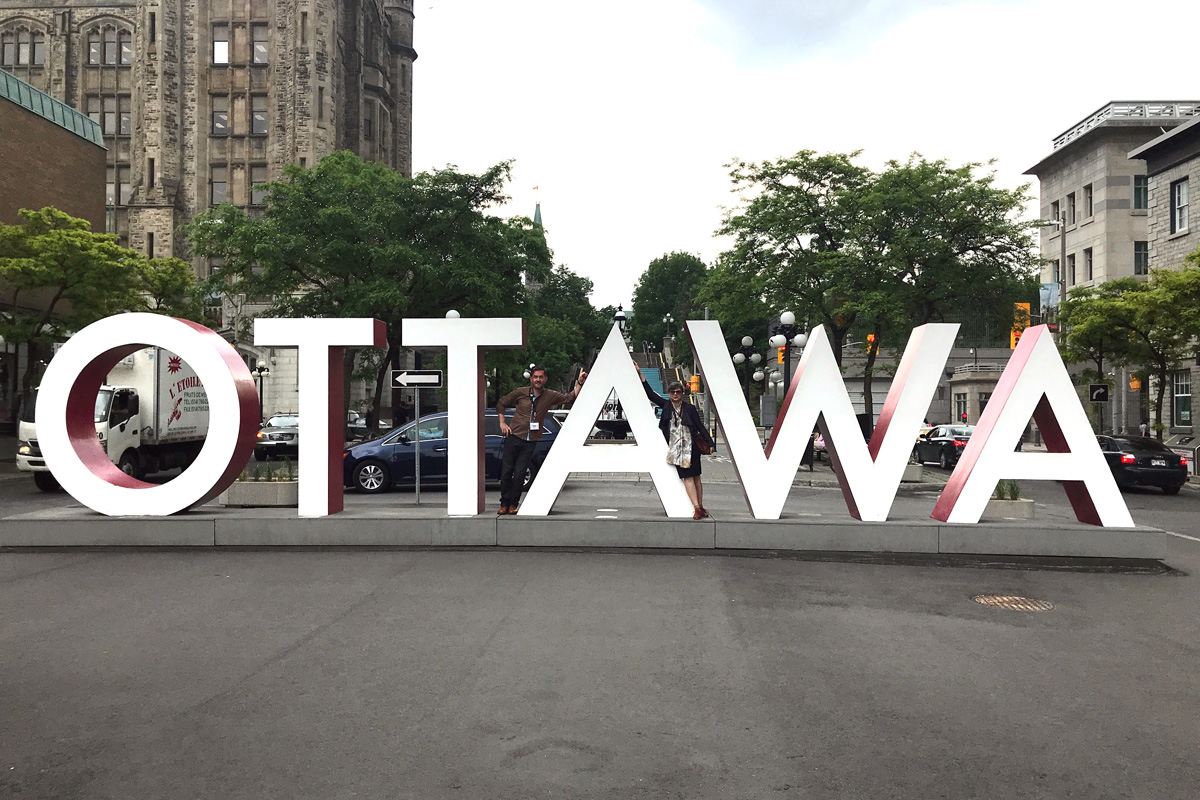 Thanks for the organization and see you next time, FIDEM TOKYO in 2020.