« Engraver and medal maker, Meilleur Ouvrier de France, I create and produce high end punches and dies for the striking of medals and derivatives, embossing dies, business cards and letterhead, trophies, punches for cold stamping, metal sculpture and restoration of artefacts. »– Nicolas Salagnac
The works of Nicolas Salagnac
Medals, Trophies, Embossing, Sculptures...
from yesterday...
Engraving's archives
Lyon, France and all other the World
...and tomorrow
Exhibitions, meetings, demonstrations
around the professions of engraving, and art
Closest to the engraver and the artist's creations,
in Lyon and around the world, in video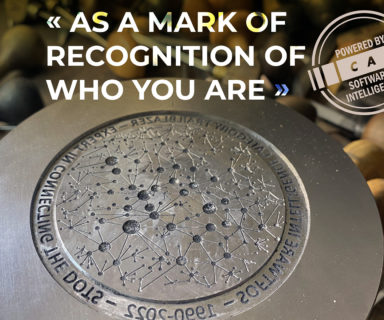 Creation of a medal diameter 80 mm, obverse and reverse modeled, struck in bronze, white silver patina for the anniversary
[...]
The 36th International Congress of FIDEM (International Federation of Art Medals), in TOKYO Japan, has just ended. Thanks to the
[...]
Nicolas Salagnac
From the Boulle school to the profession of engraver,
prizes, competitions and experiences
Career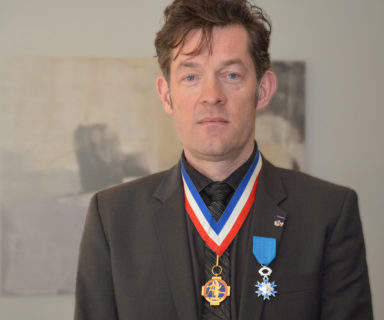 The Prefect of the Auvergne Rhône-Alpes region, Michel Delpuech, presents the medal of the National Order of Merit to Nicolas
[...]
The 25th "One of the Best Craftsmen in France" competition is open since February 6th, 2013. For this new contest,
[...]
Mandatory subject of the 21st competition of 'One of the Best Craftsmen in France', steel engraving - period 1997-2000. Based
[...]
Workshop
Designing and making a medal A medal can be made using three different techniques : 1 – Hand engraving or « direct
[...]
The machines area One can't avoid the noise of the machines, yet you will find a grinding machine, a pantograph,
[...]
The hand-engraving area The place is flooded with daylight. The double workbench sits right in front of the bay window,
[...]
Engraver / MOF
The bests "Meilleurs Ouvriers de France"
The 25th "One of the Best Craftsmen in France" competition is open since February 6th, 2013. For this new contest,
[...]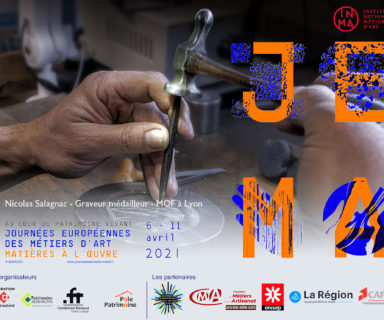 European Crafts Days - JEMA From 6 to 11 April 2021: Discovering the craftsmen of art - video, podcasts and
[...]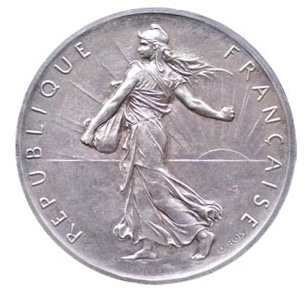 Louis Oscar Roty is a French coin and medal engraver. He was born in Paris on 11 June 1846 and
[...]
Article on the magazine PARIS FANTASTIC! #8 Winter 2019, by Ulysse Gossert. To talk about my collaboration with Eva Deng,
[...]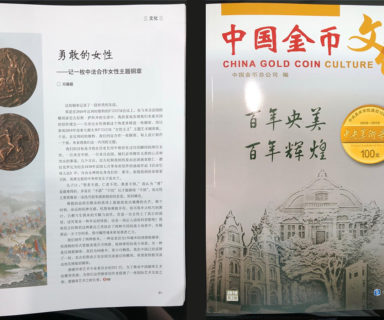 Brave woman - published in the Chinese gold coin magazine. The bronze medal recorded a precious friendship. At the FEDIM
[...]
Engravers : Heidi Wastweet – sculptor for coins and medals – USA Gérard Desquand - Engraver MOF - Grands Ateliers de France
[...]
Arthus-Bertrand Art nouveau et Art déco medals Association belge pour la médaille Belgian & French Art medals British Art Medal
[...]