The first tourist coin from the Louvre Museum affect its female icons :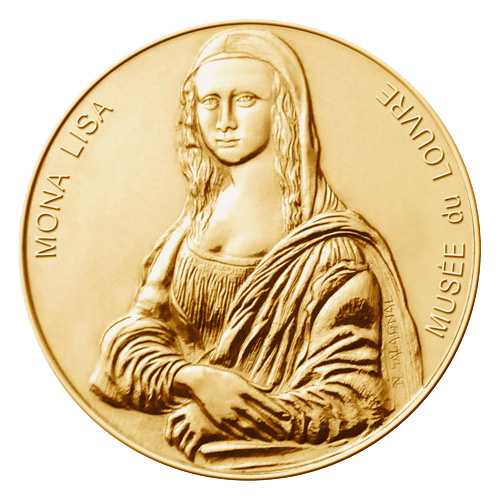 The famous Joconde (Mona Lisa from Léonard de Vinci),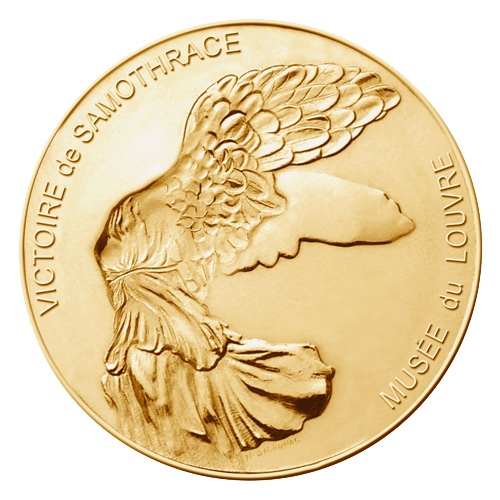 and The  » Victoire de Samothrace ».
This is for the R.M.N. They chose the company « European Medals Company » as a supplier of these first coins and Xavier Martin « European Medals Company » asked the engraver Nicolas Salagnac response to this particular request.
The first issues affecting female icons of the Louvre : the famous Joconde (Mona Lisa by Leonardo da Vinci) and the Victory of Samothrace.
Final diameter of 34 mm, the total thickness of the modeled future medal should not exceed 0.4 mm in height.
The coins are on sale at the store of the RMN from the Louvre Museum since this summer.
Some pictures of the stages of these creations :
Joconde, Mona Lisa by Leonardo da Vinci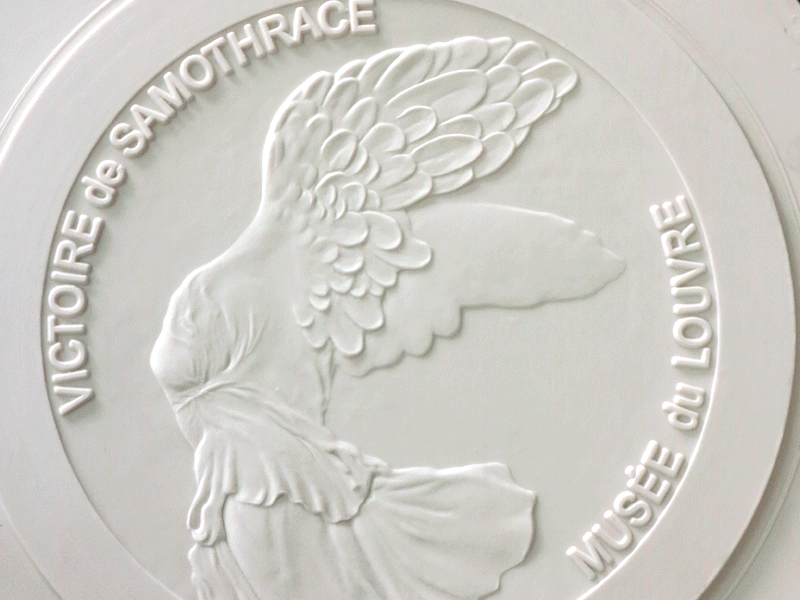 the Victory of Samothrace