On November 29th, 2006, the new medal of the city of Lyons becomes the official medal of the city. Created and engraved by Nicolas Salagnac, engraver and medal maker, Meilleur Ouvrier de France (« Best Craftsman in France »).
The medals are struck by the Monnaie de Paris.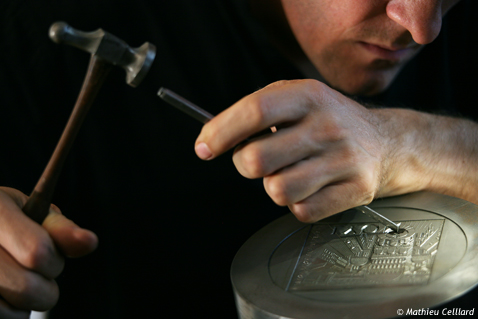 Birth of a new medal for the city of Lyons.
On the obverse, a view of the city from a porthole on the belfry of the City Hall, opposite the Opera.
The subject is drawn, inscribed inside a set of perspectives. And so, the two sturdy wings of the City Hall are open up to the town. Now, out of the raw material, the engraver has to bring out the shapes, the lines, the details… life itself.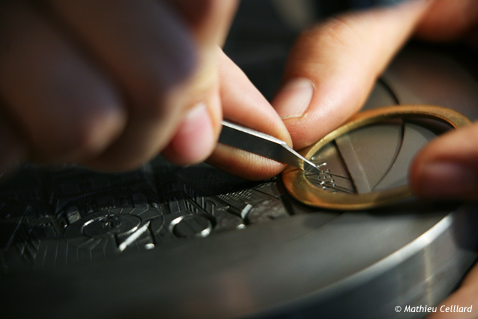 On the reverse: the text « Offert par le maire de Lyon » is digitally engraved around the logo symbolizing the heraldic lion, three dots and the punches of the Monnaie de Paris.
This piece was achieved by the book and the various stages of the making are detailed here.
The medals are made of monetary bronze and vermeil (gols-plated solid silver), square with each side being 90 mm in length. Over five hundred years ago, the first French medal was struck to celebrate the passing of Anne de Bretagne and Louis XII. A few years later, to follow up on the last medal of the city engraved in 1920 by Adolphe Penin, the work of Nicolas Salagnac sets up in his city's heritage.
Photographs: Matthieu Cellard – Tel.: 06 85 81 69 73