These few lines on Thérèse DUFRESNE, artist sculptor medalur whom I like very much. Simply, today on the web, we find nothing about her, except the sales of her medals on ebay, the good corner. It's a little bit to my taste… So here's a small base to find on an article from FIDEM in 2010.
Thérèse DUFRESNE, French artist was born in 1937 in Madagascar. She studied at the Ecole des Arts appliqués and at the Ecole nationale Supérieure des Beaux-Arts de Paris. She was a disciple of Marcel Chauvenet (Marcel Marie Auguste Chauvenet, 1906-1988, is a French sculptor and medalist) in sculpture but she also practices painting, sculpture, and the art of the medal. From 1962 to 1964 she was a member of Casa Velasquez.
In 1961, Mrs Dufresne received the Chevanard Prize (Ministry of Finance). In 1975, she was awarded the Prix Renouveau de la Médaille. She has made for the Monnaie de Paris from 1964 to 2000 more than fifty medals where we notice two periods :
1. portraits under the influence of his teacher Chauvenet (ex: Heinriek Ibsen, Rabindranath Tagore);
2. representations of cultural sites (ex: Petra, Machu-Picchu, Mecca) or components of civilizations (ex: Khajuraho or art in love with India, Pamplona, the cities of sand) where expresses his taste for the Other and perhaps his passion for aviation: pilot, aerial views must have nourished his imagination.
On the Neptune medal, his reflection on the patina allows him to combine extraordinarily the art of engraving and pictorial expression.
Element by Jean-Luc Desnier, Monnaie de Paris, on a 2010 FIDEM document.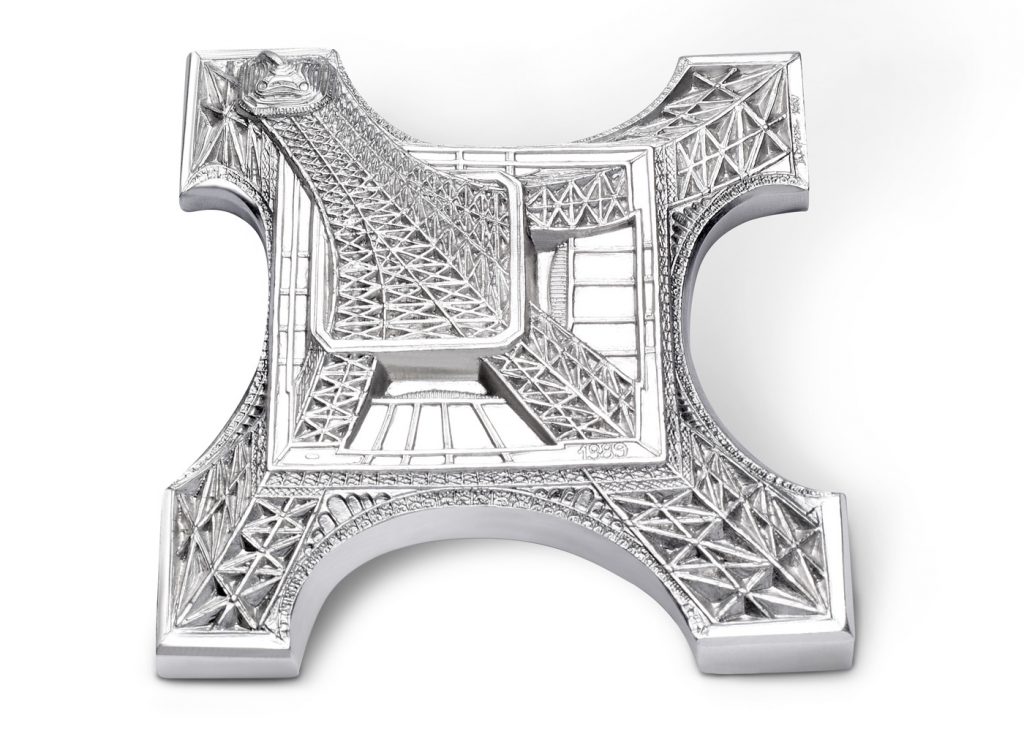 Medal of the Eiffel Tower of Paris – France.
Photos Monnaie de Paris – thanks Mrs Françoise Moutel.
See the Monnaie de Paris website for the purchase of medals from Thérèse Dufresne.